Pre-Glazed Pyramids
These unique pre-glazed structural skylights are designed for a quick and easy installation. They ship fully assembled and factory glazed ready to mount onto site-built curbs. Fabricated from rugged extruded aluminum and virtually unbreakable glazing material, they are ideal for applications requiring high light transmission, thermal insulation and vandal resistance.
Available in three standard aluminum finishes – clear anodized, dark bronze anodized and white painted
Glazing options are clear, bronze tinted and white translucent
Dome'l offers standard sizes and can custom fabricate up to 93" x 93".
---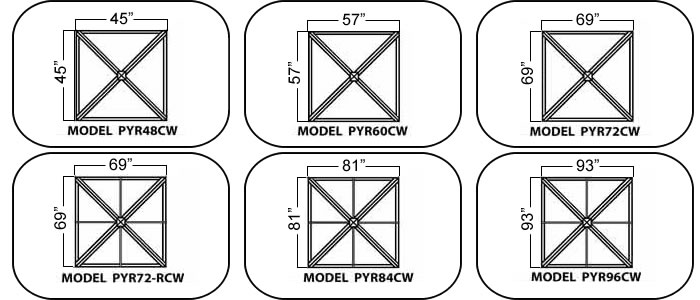 ---